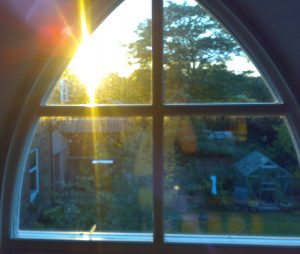 Outreach
Christian Aid week starts with a lunch in May and a door to door collection with an extra coffee morning in March.
Christmas cards delivered to all homes in the Parish. There is also a joint carol service with our friends in St. Pauls.  A Watch Night service is held every Christmas Eve with around 100 to 120 people attending. A high proportion are not members.
Annual Christmas Fayre, which is the only fundraiser for church funds.
Food bank contributions. A box is available for this.
Shoe box appeal for Blythswood Care.
Ministry of Flowers. Flowers delivered to members who are ill, bereaved, or in care, and on special anniversaries and birthdays. On occasion flowers are also given to members of the community in their time of need. This helps to uplift and to let the recipients know they are in our thoughts and prayers.
Gifts to charities throughout the year in special collections.
School services, a good relationship with the local school.
Governance
Our Kirk Session consists twenty six members with a total of 630 years service and meets monthly. The Congregational Board has nine members more and meets every two months. We have followed the stewardship programme as instructed by Presbytery.  In 2015 twenty five funerals were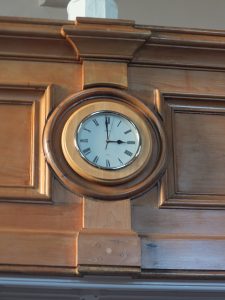 conducted, one baptism and two weddings. Church membership at 1st September 2016 was 322.